Welcome to Robert Pattinson Online, your ultimate online fan source for actor and model, Robert Pattinson. Robert shot to fame in 2008 when he started as Edward Cullen in the Twilight saga movie franchise. you may also know him from other movies including Good Time, The Lighthouse, The Rover, Maps To The Stars, life, Remember Me, High Life, to name a few. Robert is also the celebrity face of high-fashion campaigns for Dior. With a lot of new exciting projects coming this year, we'll bring you exclusives news. We hope you'll have a wonderful time on the site.
Arquivo de 'Tenet'
posted by Laura
Hi guys, you can now watch a new TV Spot for Tenet with new scenes of Robert Pattinson as Neil. The movie will start hitting theaters on August 26! I've added the HQ screen captures in our gallery and in an imagebam gallery! Enjoy 🙂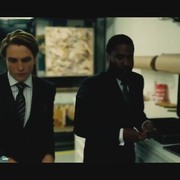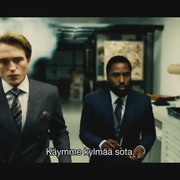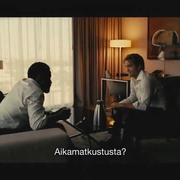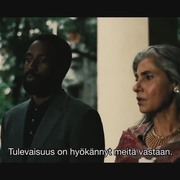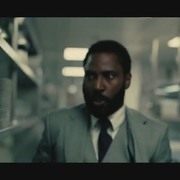 posted by Laura
Hello guys, we finally had access to the Fotogramas Magazine Scans. In addition to 2 new photos, there is a new interview with Robert Pattinson. He talks about his Tenet character, the day he read the script, Christopher Nolan.. 😀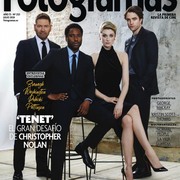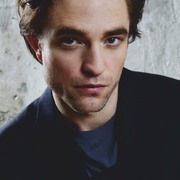 What can you tell us about your character? who is he? What does he want? What he has to face to get it?
Robert Pattinson: I'm still not sure what I can say about my character without revealing too much. Let's say, he is complex, as the world, he moves in, and this complicates his desires, o maybe he sees them as something secondary. There's no ideology that convinces him, and he refuses to reduce the world to chat is right and what is wrong. Maybe he doesn't have the time to think if what he does is correct, or what he desires is wrong. But he knows that something is about to happen, and he has to prevent it from happening. If he had any moral imperative it could be an idiosyncratic code, build from his own experience…not that many people know what it is. He devotes his life to save something. Maybe it is the world, maybe it is his best friend. Maybe both of them are strangely connected. Maybe if I say many times "maybe", I can avoid talking too much.
When did you read the entire script for the first time? Did you talk with the rest of the cast about the plot?
Robert Pattinson: I think I read the script in my second meeting with Christopher Nolan. They did not lock me in a room to read it, but let's say that the door had a lock, just in case. I felt as if they had invited me to take part of a special function, a secretive on John David and I talked a lot about the plot. We still do it. It's one of the things that I like the most about this project: the script allows endless discussion.
How would you describe Nolan's filming style and his way of directing actors? How his shootings are?
Robert Pattinson: Christopher Nolan is always open to ideas and questions, even if those questions lead to more questions. But he always knows what he wants and when he gets what he is looking for. He's very good at walking the thin line between collaboration and direction. And about his shootings, you need to have a huge vision to pull off movies like the ones he does. He surrounds himself with highly qualified and regular collaborators who know him and know how to give what he wants. The scale of the sets, the control about the look and costume of the characters, the spectacular action scenes, and the number of international sets where we shoot, this is just another level! I hadn't seen anything like this in my life.
Nolan films are always a narrative challenge, but when you're able to follow it, you feel emotionally rewarded. Do you think his ability to narrate is the best special effect? Do you think that, as an audience, we've become used to stories too simple?
Robert Pattinson: I don't know if simple stories are a reward to the audience, but I know that great stories always are an incredible milestone. The first one are more common, but I also think that the enthusiasm that people have for Nolan films show that there's an audience for them, and a big one, an audience that wants this type of stories that, as you say, are a challenge but at the same time offer the bigger rewards.
The first day of Tenet was the day of the confirmation that you were going to be The Batman. How it was to share the news with Christopher Nolan? Did he give you any advice?
Robert Pattinson: It was like an extra sensorial experience. Rather than receiving some specific advice, the best of all was hearing from some of the stories from the production of The Dark Knight trilogy or talking with him about Batman canon.
What is your favorite Nolan film?
Robert Pattinson: It's difficult to choose just one, I haven't seen tenet yet, but I'm sure that it's already one of my top candidates. As in many of his films, Tenet characters have to move in a world just after realizing that the rules have changed. It opens new possibilities, but also new threats. The audience will realize everything at the same time as the characters. It's exciting for everyone. I'm still learning new things about how the world of movies works, so I'm still mulling over everything in my head. I think you need to see the movie before I can say anything else about it. If not, I'd have to have a master's in physics to explain it in a better way.
Link to see the scans thanks to @Pattinson_army / Traduction thanks to @calimagirl
posted by Laura
Today you can discover a new promotional still of Robert Pattinson in Tenet and many new behind-the-scenes photos. I09 (go read their article) exclusively shared a sneak peek into The Secrets of Tenet, a book by James Mottram.
Out July 31, you can pre-order the book on Amazon! This new book gives readers a behind the scenes look at the production of the film, including interviews with the cast, crew and production staff.
"Again, Washington and Robert Pattinson made daring contributions to the scene, performing the initial moment of their characteirs' leap from the tower and the beginning of their descent. A small platform, measuring eight feet by ten feet, was hung just below the lower balcony. We had real John David and real Rob jump over and land on that platform. Obviously we had them on the line the whole time. But they really stood there, and they really did that initial jump over, landed on that platform and then climbed back. It was incredible. Chris was very, very happy that he gets to have that as part of his cut."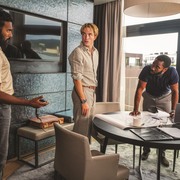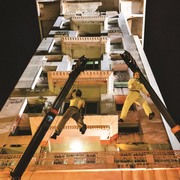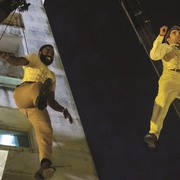 Here are The Secrets of Tenet scans preview (UHQ)! Thank you to the Insight Editions for sending them to us.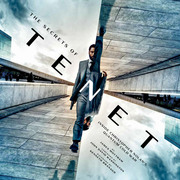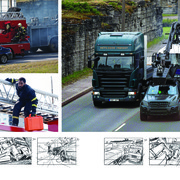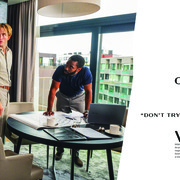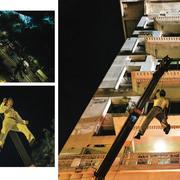 posted by Laura
Robert Pattinson, John David Washington and Elizabeth Debicki are on the cover of the Entertainment Weekly magazine (July issue) to promote Tenet! 😀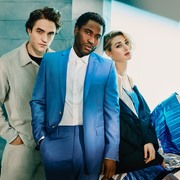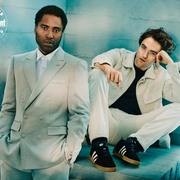 Washington and Pattinson spent days in a car — with Pattinson driving — while shooting a chase sequence in Estonia. "Never a dull moment in a car with Rob, I'm telling you that for sure." says Washington.
posted by Laura
Tenet covers the next issue of the Total Film Magazine (available this Friday). The magazine interviewed the film crew, including Robert Pattinson, John David Washington, and Christopher Nolan. 
Robert Pattinson on trying to describe the movie: "There's a point where you're like, it's kind of cool, and it becomes so insane that it's almost frightening," he laughs. "I sound like such a moron talking about this stuff. Because on top of the, uh – how would I even say this? Quite advanced theoretical physics; I think I'm allowed to say that – it's just got a billion different ways to read it." He gasps, breathless. "It's so complicated; if it wasn't Chris Nolan doing it, you'd be like, 'This is an impossible movie.'
Christopher Nolan makes the impossible possible, he purchased a 747 and crashed the plane into a hangar because "it became apparent that it would actually be more efficient to buy a real plane of the real size". Christopher Nolan said that he "planned to do it using miniatures and set-piece builds and a combination of visual effects and all the rest" but after scouting for locations in Victorville, California, the team discovered a massive array of old planes so they "started to run the numbers… It became apparent that it would actually be more efficient to buy a real plane of the real size, and perform this sequence for real in-camera, rather than build miniatures or go the CG route."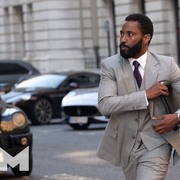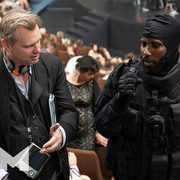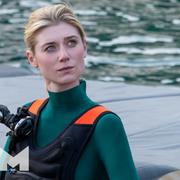 Robert Pattinson
also talked about this huge plane sequence: "
You wouldn't have thought there was any reality where you would be doing a scene where they just have an actual 747 to blow up! It's so bold to the point of ridiculousness… I remember, as we were shooting it, I was thinking, 'How many more times is this even going to be happening in a film at all?
'"
The movie is going to be huge. Are you ready? 😀