Welcome to Robert Pattinson Online, your ultimate online fan source for actor and model, Robert Pattinson. Robert shot to fame in 2008 when he started as Edward Cullen in the Twilight saga movie franchise. you may also know him from other movies including Good Time, The Lighthouse, The Rover, Maps To The Stars, life, Remember Me, High Life, to name a few. Robert is also the celebrity face of high-fashion campaigns for Dior. With a lot of new exciting projects coming this year, we'll bring you exclusives news. We hope you'll have a wonderful time on the site.
Arquivo de 'Interview'
posted by Laura
Here is another new interview with Robert Pattinson for Milliyet Sanat Turkey! Thank you @taybertstewyfor the translation!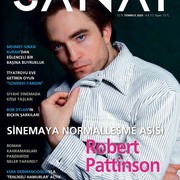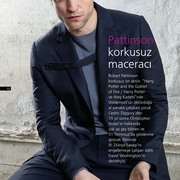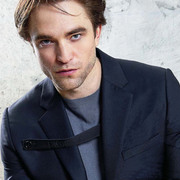 What do you wanna say about your character?
Robert Pattinson: My character is a colleague of John David Washington's character and he is English. That's all I'm gonna say.
Let's talk about Christopher Nolan. Do you like his movies?
Robert Pattinson: Of course. I guess everybody likes his movies. I think he is one of the very rare directors who constantly make this divine and challenging mainstream movies. His movies are always genuine and surprising, you are not presented something easy to digest. And every single movie of him is different than the previous one. For example, I remember the time Dunkirk came out. It was such a masterstroke… A masterpiece. Then "Tenet" came. This is an extraordinary movie which harbors engineering & vision with every aspect of it.
What was it like to collaborate with Nolan for the first time for you?
Robert Pattinson: I'm not gonna lie, almost every actor wants to work with him. So I was excited too. Watching him work in a big production like Tenet is simply fascinating, there are so many variances that… But Chris is dominating everything every moment and he is balanced. Nothing stresses him, nothing shakes. I'd never seen anything like this in my life. It was a very hard movie to shoot in many respects yet I remember the shootings as a very beautiful period.
You were a part of a very assertive cast…
Robert Pattinson: Yes, he worked with an incredible cast and a complex script and every actor had the same mindset. I hadn't met John David, it was a chance to get along with him because most scenes of mine were with him. We worked very closely for a couple of months together. I guess it became one of the closest friendships I have ever built during a movie.
There are both moving forward and backward among the stunt works of the movie, right? Possibly, training period for it was interesting. Can you talk about it a little?
Robert Pattinson: It was hard because it was not like a real fight. I mean, you are doing the exaggerated and unnatural moves and then you are doing the opposite, it was quite intimidating. Let alone moving unlike your natural tendencies, your character is kind of an expert. Then you look at the stunt doubles, despite the fact that they were trained for weeks for it, at first they also found it hard.
Why do you think this movie should be watched in theaters?
Robert Pattinson: Because it is a very assertive and complex movie. First of all, no one makes movies like Chris and this movie is as if "Nolan got steroids" because he uses the new technology in IMAX cams. These cameras were specifically designed for this movie. I can't imagine what it will be like to watch it on the big screen. When you consider the fact that people weren't able to go to cinema for months, it is amazing that they await this movie impatiently. I think it shows what things are doable in cinema. Chris, with all his power, pushes the limits of what can be done with zero special effect. It is a very intense experience and it is not possible to experience it fully without watching it on the biggest screen you could find
posted by Laura
Here is a new interview with Robert Pattinson for Cinemania Spain! Thank you to RobsFootsteps for the translation!
Robert Pattinson: Between Tenet and The Batman I have aged 10 years.
Before putting on the superhero costume, he accompanies John David Washington on his mission to save humanity.
To what extent does the TENET theme speaks about the world we live in?
Robert Pattinson: The characters in TENET wake up one morning and discover that their qualities no longer serve the reality in which they live and they have to adapt very fast to survive. It is very strange that this is exactly what we have experienced the last few months.
Was it a very demanding shoot on a physical level?
Robert Pattinson: Yes. Going from the filming of Tenet, the most demanding thing I have done physically, to THE BATMAN, I think I have aged 10 years, also because John David is a full-fledged athlete and, not only that, but he has a true athlete mentality. When he runs, he will sprint to his maximum capacity, again and again and again. In every take, in every rehearsal … and my career has basically been designed around the concept of sitting in armchairs and going on vacation (laughing). We were supposed to show even skills, but there were weeks of filming where I couldn't even walk.
Did Nolan give you some advice on how to play Batman?
Robert Pattinson: Not at all. He is very respectful. I think the only conversation we had about Batman was the last day of filming.
I love FEAR & SHAME, your short. Would you like to direct?
Robert Pattinson: Yes. I would love to. I think I am becoming more organized as I get older so I think I would be able to do it. But I need a story.
Would you say that your work with prestigious directors like #ClaireDenis or the #Safdiebrothers has helped you along that path?
Robert Pattinson: Surely yes. What I know for sure is that it has helped me a lot as an actor. When you work with directors you admire, it is much easier to trust them. And when you have no doubts about the movie you are making you learn much more. I have been very fortunate to work with these very talented directors.
posted by Laura
Hello guys, we finally had access to the Fotogramas Magazine Scans. In addition to 2 new photos, there is a new interview with Robert Pattinson. He talks about his Tenet character, the day he read the script, Christopher Nolan.. 😀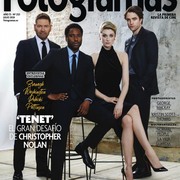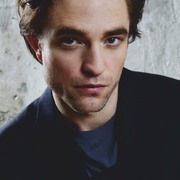 What can you tell us about your character? who is he? What does he want? What he has to face to get it?
Robert Pattinson: I'm still not sure what I can say about my character without revealing too much. Let's say, he is complex, as the world, he moves in, and this complicates his desires, o maybe he sees them as something secondary. There's no ideology that convinces him, and he refuses to reduce the world to chat is right and what is wrong. Maybe he doesn't have the time to think if what he does is correct, or what he desires is wrong. But he knows that something is about to happen, and he has to prevent it from happening. If he had any moral imperative it could be an idiosyncratic code, build from his own experience…not that many people know what it is. He devotes his life to save something. Maybe it is the world, maybe it is his best friend. Maybe both of them are strangely connected. Maybe if I say many times "maybe", I can avoid talking too much.
When did you read the entire script for the first time? Did you talk with the rest of the cast about the plot?
Robert Pattinson: I think I read the script in my second meeting with Christopher Nolan. They did not lock me in a room to read it, but let's say that the door had a lock, just in case. I felt as if they had invited me to take part of a special function, a secretive on John David and I talked a lot about the plot. We still do it. It's one of the things that I like the most about this project: the script allows endless discussion.
How would you describe Nolan's filming style and his way of directing actors? How his shootings are?
Robert Pattinson: Christopher Nolan is always open to ideas and questions, even if those questions lead to more questions. But he always knows what he wants and when he gets what he is looking for. He's very good at walking the thin line between collaboration and direction. And about his shootings, you need to have a huge vision to pull off movies like the ones he does. He surrounds himself with highly qualified and regular collaborators who know him and know how to give what he wants. The scale of the sets, the control about the look and costume of the characters, the spectacular action scenes, and the number of international sets where we shoot, this is just another level! I hadn't seen anything like this in my life.
Nolan films are always a narrative challenge, but when you're able to follow it, you feel emotionally rewarded. Do you think his ability to narrate is the best special effect? Do you think that, as an audience, we've become used to stories too simple?
Robert Pattinson: I don't know if simple stories are a reward to the audience, but I know that great stories always are an incredible milestone. The first one are more common, but I also think that the enthusiasm that people have for Nolan films show that there's an audience for them, and a big one, an audience that wants this type of stories that, as you say, are a challenge but at the same time offer the bigger rewards.
The first day of Tenet was the day of the confirmation that you were going to be The Batman. How it was to share the news with Christopher Nolan? Did he give you any advice?
Robert Pattinson: It was like an extra sensorial experience. Rather than receiving some specific advice, the best of all was hearing from some of the stories from the production of The Dark Knight trilogy or talking with him about Batman canon.
What is your favorite Nolan film?
Robert Pattinson: It's difficult to choose just one, I haven't seen tenet yet, but I'm sure that it's already one of my top candidates. As in many of his films, Tenet characters have to move in a world just after realizing that the rules have changed. It opens new possibilities, but also new threats. The audience will realize everything at the same time as the characters. It's exciting for everyone. I'm still learning new things about how the world of movies works, so I'm still mulling over everything in my head. I think you need to see the movie before I can say anything else about it. If not, I'd have to have a master's in physics to explain it in a better way.
Link to see the scans thanks to @Pattinson_army / Traduction thanks to @calimagirl
posted by Laura
Here is a new interview of Robert Pattinson, he talks about his preparation for 'The Batman' and about his workout regimen and his body transformation! Here are the screenshot of the interview and below how he becomes Batman! Enjoy 😀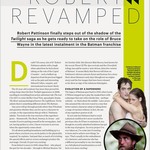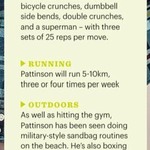 This is how Robert Pattinson becomes The Batman
GYM

Getting abs, fast, has involved a regular five-minute cardio workout, then a circuit og bycicle crunches, dumbbell side bends, double crunches, and a superman – with three set of 25 rep per move!

RUNNING

Pattinson will run 5-10 km, three or four times per week.

OUTDOORS

As well as hitting the gym, Pattinson has been seen doing military-style sandbag routines on the beach. He's also boxing and has always been an advocate of long walks as a way of loosening up and freeing the mind.

DIET

The actor has cut down on alcohol and has stripped back on processed meat and fried foods as a way of accelerating his physical transformation!
posted by Laura
Tenet covers the next issue of the Total Film Magazine (available this Friday). The magazine interviewed the film crew, including Robert Pattinson, John David Washington, and Christopher Nolan. 
Robert Pattinson on trying to describe the movie: "There's a point where you're like, it's kind of cool, and it becomes so insane that it's almost frightening," he laughs. "I sound like such a moron talking about this stuff. Because on top of the, uh – how would I even say this? Quite advanced theoretical physics; I think I'm allowed to say that – it's just got a billion different ways to read it." He gasps, breathless. "It's so complicated; if it wasn't Chris Nolan doing it, you'd be like, 'This is an impossible movie.'
Christopher Nolan makes the impossible possible, he purchased a 747 and crashed the plane into a hangar because "it became apparent that it would actually be more efficient to buy a real plane of the real size". Christopher Nolan said that he "planned to do it using miniatures and set-piece builds and a combination of visual effects and all the rest" but after scouting for locations in Victorville, California, the team discovered a massive array of old planes so they "started to run the numbers… It became apparent that it would actually be more efficient to buy a real plane of the real size, and perform this sequence for real in-camera, rather than build miniatures or go the CG route."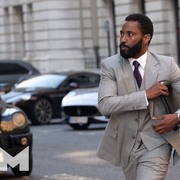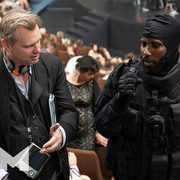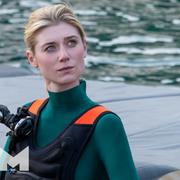 Robert Pattinson
also talked about this huge plane sequence: "
You wouldn't have thought there was any reality where you would be doing a scene where they just have an actual 747 to blow up! It's so bold to the point of ridiculousness… I remember, as we were shooting it, I was thinking, 'How many more times is this even going to be happening in a film at all?
'"
The movie is going to be huge. Are you ready? 😀