Welcome to Robert Pattinson Online, your ultimate online fan source for actor and model, Robert Pattinson. Robert shot to fame in 2008 when he started as Edward Cullen in the Twilight saga movie franchise. you may also know him from other movies including Good Time, The Lighthouse, The Rover, Maps To The Stars, life, Remember Me, High Life, to name a few. Robert is also the celebrity face of high-fashion campaigns for Dior. With a lot of new exciting projects coming this year, we'll bring you exclusives news. We hope you'll have a wonderful time on the site.
Arquivo de 'Tenet'
posted by Laura
We finally have the first trailer for Christopher Nolan's new movie, Tenet starring Robert Pattinson, John David Washington, Elizabeth Debicki and more incredible actors. The movie set within the world of international espionage! It seems like John David Washington's character is trying to prevent a third World War, but it's unclear what that entails. Warner Bros. Pictures is distributing Tenet worldwide and has slated the film for a July 17, 2020 release. Are you excited about this new movie? Because I am, for sure! 😀
More than 300 HQ screen captures below!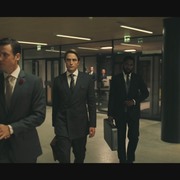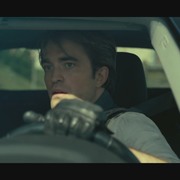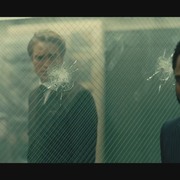 posted by Laura
Christopher Nolan said, "We're crossing a few different genres"! So here is the first look of Robert Pattinson, John David Washington and Elizabeth Debicki in 'Tenet'. Rumor has it a "Tenet" trailer will be dropping online tomorrow, so fingers crossed! Warner Bros. will release "Tenet" in theaters nationwide on July 17, 2020. Enjoy 😀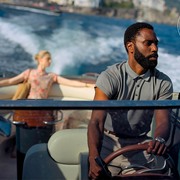 Robert Pattinson, John David Washington and others enjoyed a night out  after a few weeks of filming #Tenet in Estonia. They were spotted enjoying their evening in a restaurant in Telliskivi, Estonia last night (Saturday, July 27). According to those present, the whole group enjoyed several bottles of wine without the fans bothering them. We can also see Robert smoking an electronic cigarette. Photos (MQ and HQ) are in the gallery!