Famous Brazilian Jiu-Jitsu trainer, Rigan Machado talks about Robert Pattinson in his new interview for a Brazilian TV. 
Among his most recent achievements is to have trained Robert Pattinson's jiu-jitsu as part of the preparation for him to be the next Batman, which is scheduled to open on October 1, 2021.

I started training Robert Pattinson, who received a proposal to be Batman. "Rigan, give me some training there". He was thin (and asked): "How do I get strong?". I said, "You have to do the nutrition and work with weight. He trained with me jiu-jitsu for Christ's sake and got loose. Then I lost contact because he had to go to England, where he lives. He took about 20kg of muscle. And he is a good actor, I think he will be one of the best "Batman". He was bound, he will be the best Batman in history. He's going to do Batman 1, 2, 3, 4… This Batman is cool, he's kind of dark, he's not that nice guy. It's going to be a more violent movie. It's going to be the most violent Batman you have there – he delivered Machado.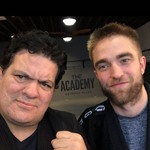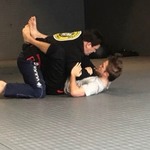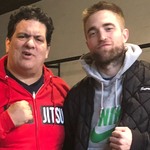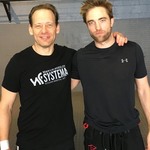 Source