Welcome to Robert Pattinson Online, your ultimate online fan source for actor and model, Robert Pattinson. Robert shot to fame in 2008 when he started as Edward Cullen in the Twilight saga movie franchise. you may also know him from other movies including Good Time, The Lighthouse, The Rover, Maps To The Stars, life, Remember Me, High Life, to name a few. Robert is also the celebrity face of high-fashion campaigns for Dior. With a lot of new exciting projects coming this year, we'll bring you exclusives news. We hope you'll have a wonderful time on the site.
posted by Laura
Here is another new interview with Robert Pattinson for Milliyet Sanat Turkey! Thank you @taybertstewyfor the translation!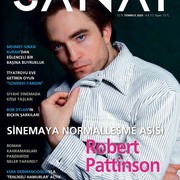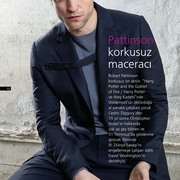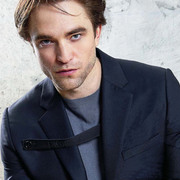 What do you wanna say about your character?
Robert Pattinson: My character is a colleague of John David Washington's character and he is English. That's all I'm gonna say.
Let's talk about Christopher Nolan. Do you like his movies?
Robert Pattinson: Of course. I guess everybody likes his movies. I think he is one of the very rare directors who constantly make this divine and challenging mainstream movies. His movies are always genuine and surprising, you are not presented something easy to digest. And every single movie of him is different than the previous one. For example, I remember the time Dunkirk came out. It was such a masterstroke… A masterpiece. Then "Tenet" came. This is an extraordinary movie which harbors engineering & vision with every aspect of it.
What was it like to collaborate with Nolan for the first time for you?
Robert Pattinson: I'm not gonna lie, almost every actor wants to work with him. So I was excited too. Watching him work in a big production like Tenet is simply fascinating, there are so many variances that… But Chris is dominating everything every moment and he is balanced. Nothing stresses him, nothing shakes. I'd never seen anything like this in my life. It was a very hard movie to shoot in many respects yet I remember the shootings as a very beautiful period.
You were a part of a very assertive cast…
Robert Pattinson: Yes, he worked with an incredible cast and a complex script and every actor had the same mindset. I hadn't met John David, it was a chance to get along with him because most scenes of mine were with him. We worked very closely for a couple of months together. I guess it became one of the closest friendships I have ever built during a movie.
There are both moving forward and backward among the stunt works of the movie, right? Possibly, training period for it was interesting. Can you talk about it a little?
Robert Pattinson: It was hard because it was not like a real fight. I mean, you are doing the exaggerated and unnatural moves and then you are doing the opposite, it was quite intimidating. Let alone moving unlike your natural tendencies, your character is kind of an expert. Then you look at the stunt doubles, despite the fact that they were trained for weeks for it, at first they also found it hard.
Why do you think this movie should be watched in theaters?
Robert Pattinson: Because it is a very assertive and complex movie. First of all, no one makes movies like Chris and this movie is as if "Nolan got steroids" because he uses the new technology in IMAX cams. These cameras were specifically designed for this movie. I can't imagine what it will be like to watch it on the big screen. When you consider the fact that people weren't able to go to cinema for months, it is amazing that they await this movie impatiently. I think it shows what things are doable in cinema. Chris, with all his power, pushes the limits of what can be done with zero special effect. It is a very intense experience and it is not possible to experience it fully without watching it on the biggest screen you could find