Welcome to Robert Pattinson Online, your ultimate online fan source for actor and model, Robert Pattinson. Robert shot to fame in 2008 when he started as Edward Cullen in the Twilight saga movie franchise. you may also know him from other movies including Good Time, The Lighthouse, The Rover, Maps To The Stars, life, Remember Me, High Life, to name a few. Robert is also the celebrity face of high-fashion campaigns for Dior. With a lot of new exciting projects coming this year, we'll bring you exclusives news. We hope you'll have a wonderful time on the site.
posted by Laura
Hello guys, we finally had access to the Fotogramas Magazine Scans. In addition to 2 new photos, there is a new interview with Robert Pattinson. He talks about his Tenet character, the day he read the script, Christopher Nolan.. 😀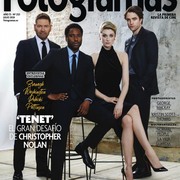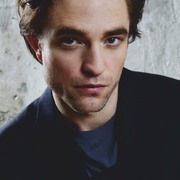 What can you tell us about your character? who is he? What does he want? What he has to face to get it?
Robert Pattinson: I'm still not sure what I can say about my character without revealing too much. Let's say, he is complex, as the world, he moves in, and this complicates his desires, o maybe he sees them as something secondary. There's no ideology that convinces him, and he refuses to reduce the world to chat is right and what is wrong. Maybe he doesn't have the time to think if what he does is correct, or what he desires is wrong. But he knows that something is about to happen, and he has to prevent it from happening. If he had any moral imperative it could be an idiosyncratic code, build from his own experience…not that many people know what it is. He devotes his life to save something. Maybe it is the world, maybe it is his best friend. Maybe both of them are strangely connected. Maybe if I say many times "maybe", I can avoid talking too much.
When did you read the entire script for the first time? Did you talk with the rest of the cast about the plot?
Robert Pattinson: I think I read the script in my second meeting with Christopher Nolan. They did not lock me in a room to read it, but let's say that the door had a lock, just in case. I felt as if they had invited me to take part of a special function, a secretive on John David and I talked a lot about the plot. We still do it. It's one of the things that I like the most about this project: the script allows endless discussion.
How would you describe Nolan's filming style and his way of directing actors? How his shootings are?
Robert Pattinson: Christopher Nolan is always open to ideas and questions, even if those questions lead to more questions. But he always knows what he wants and when he gets what he is looking for. He's very good at walking the thin line between collaboration and direction. And about his shootings, you need to have a huge vision to pull off movies like the ones he does. He surrounds himself with highly qualified and regular collaborators who know him and know how to give what he wants. The scale of the sets, the control about the look and costume of the characters, the spectacular action scenes, and the number of international sets where we shoot, this is just another level! I hadn't seen anything like this in my life.
Nolan films are always a narrative challenge, but when you're able to follow it, you feel emotionally rewarded. Do you think his ability to narrate is the best special effect? Do you think that, as an audience, we've become used to stories too simple?
Robert Pattinson: I don't know if simple stories are a reward to the audience, but I know that great stories always are an incredible milestone. The first one are more common, but I also think that the enthusiasm that people have for Nolan films show that there's an audience for them, and a big one, an audience that wants this type of stories that, as you say, are a challenge but at the same time offer the bigger rewards.
The first day of Tenet was the day of the confirmation that you were going to be The Batman. How it was to share the news with Christopher Nolan? Did he give you any advice?
Robert Pattinson: It was like an extra sensorial experience. Rather than receiving some specific advice, the best of all was hearing from some of the stories from the production of The Dark Knight trilogy or talking with him about Batman canon.
What is your favorite Nolan film?
Robert Pattinson: It's difficult to choose just one, I haven't seen tenet yet, but I'm sure that it's already one of my top candidates. As in many of his films, Tenet characters have to move in a world just after realizing that the rules have changed. It opens new possibilities, but also new threats. The audience will realize everything at the same time as the characters. It's exciting for everyone. I'm still learning new things about how the world of movies works, so I'm still mulling over everything in my head. I think you need to see the movie before I can say anything else about it. If not, I'd have to have a master's in physics to explain it in a better way.
Link to see the scans thanks to @Pattinson_army / Traduction thanks to @calimagirl