Welcome to Robert Pattinson Online, your ultimate online fan source for actor and model, Robert Pattinson. Robert shot to fame in 2008 when he started as Edward Cullen in the Twilight saga movie franchise. you may also know him from other movies including Good Time, The Lighthouse, The Rover, Maps To The Stars, life, Remember Me, High Life, to name a few. Robert is also the celebrity face of high-fashion campaigns for Dior. With a lot of new exciting projects coming this year, we'll bring you exclusives news. We hope you'll have a wonderful time on the site.
posted by Laura
Robert Pattinson, John David Washington and Elizabeth Debicki are on the cover of the Entertainment Weekly magazine (July issue) to promote Tenet! 😀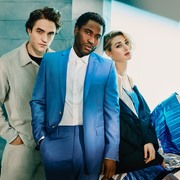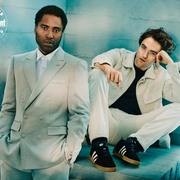 Washington and Pattinson spent days in a car — with Pattinson driving — while shooting a chase sequence in Estonia. "Never a dull moment in a car with Rob, I'm telling you that for sure." says Washington.