Welcome to Robert Pattinson Online, your ultimate online fan source for actor and model, Robert Pattinson. Robert shot to fame in 2008 when he started as Edward Cullen in the Twilight saga movie franchise. you may also know him from other movies including Good Time, The Lighthouse, The Rover, Maps To The Stars, life, Remember Me, High Life, to name a few. Robert is also the celebrity face of high-fashion campaigns for Dior. With a lot of new exciting projects coming this year, we'll bring you exclusives news. We hope you'll have a wonderful time on the site.
posted by Laura
Robert Pattinson has been interviewed by Bazaar Ru about the new Dior Homme Campaign. You can enjoy new BTS photos of the ad and his answers. Enjoy 😀
First of all, Robert cannot help but admire your dancing talents: it's even amazing that they appeared only now, in the Dior Homme advertising campaign! 

Yes, I haven't studied anywhere! And moreover, he was terrified that he would have to dance. At the same time, of course, I realized that videos with cool choreography always turn out to be excellent. So he did his best – as he could! The director kept giving me commands like: "Ride a horse" or "Take off, flutter like a bird." (Laughs.) From the outside, everything looked as if I had a severe seizure. And as a result it turned out very worthy! I didn't expect it myself!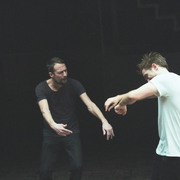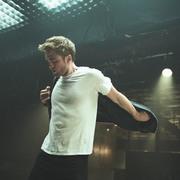 What about shopping? Are there absolutely crazy purchases?

I have a huge number of adidas running shoes that are practically no different from each other. Friends are perplexed: they say, Rob, you already have one. (Laughs.) But I can't help myself!