Robert Pattinson has been interviewed by Bazaar Ru about the new Dior Homme Campaign. You can enjoy new BTS photos of the ad and his answers. Enjoy 😀
First of all, Robert cannot help but admire your dancing talents: it's even amazing that they appeared only now, in the Dior Homme advertising campaign! 

Yes, I haven't studied anywhere! And moreover, he was terrified that he would have to dance. At the same time, of course, I realized that videos with cool choreography always turn out to be excellent. So he did his best – as he could! The director kept giving me commands like: "Ride a horse" or "Take off, flutter like a bird." (Laughs.) From the outside, everything looked as if I had a severe seizure. And as a result it turned out very worthy! I didn't expect it myself!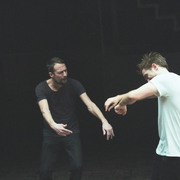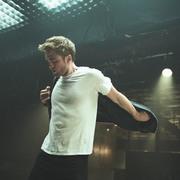 What about shopping? Are there absolutely crazy purchases?

I have a huge number of adidas running shoes that are practically no different from each other. Friends are perplexed: they say, Rob, you already have one. (Laughs.) But I can't help myself!